Dear TraxSales Family,

We are proud to announce several new features that we think you will like very much.

• We have made the Customer Details screen faster and much more user friendly for tablets, iPads and smart phones.
• We have made the Import From POS much faster and easier to use for each salesperson.
• We have made sending emails much easier from the upboard to from a salespersons personal customer database. [Salesperson DB]
• You will find that the Customer Details Module auto sizes to the perfect resolution if you are using a full PC or if you are on a smart phone or tablet.
• The calendar is almost intuitive and will almost read your mind when you are entering a day or date for customer follow-up.

Here is the new look and we think that once you become acquainted you will also love the new functionality.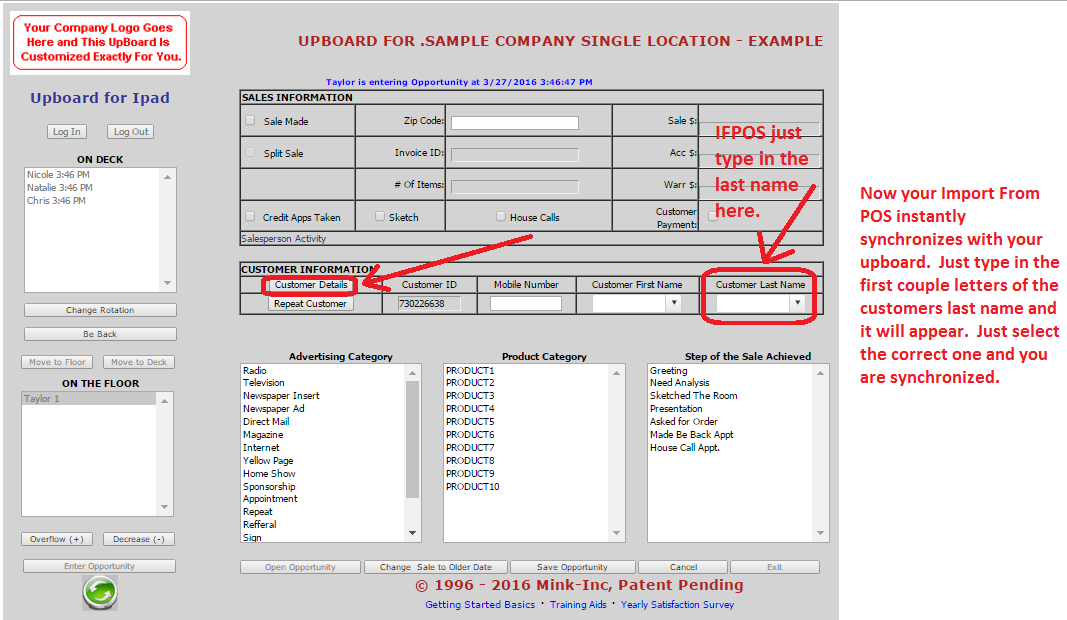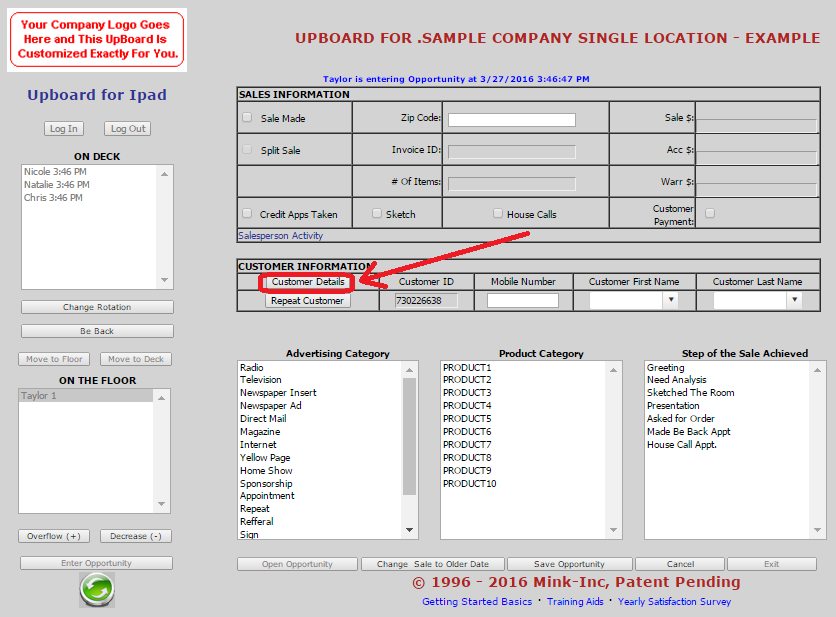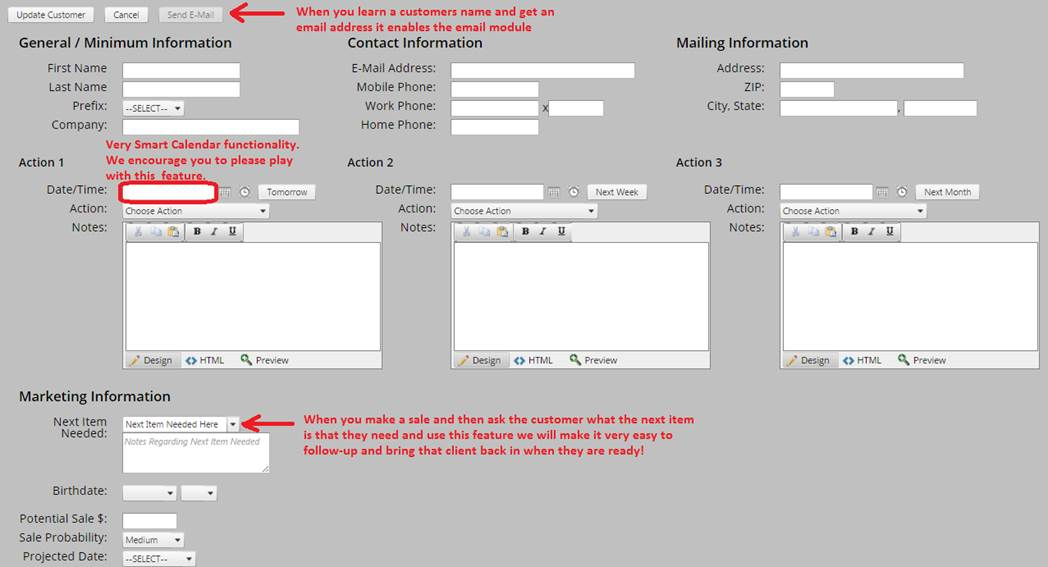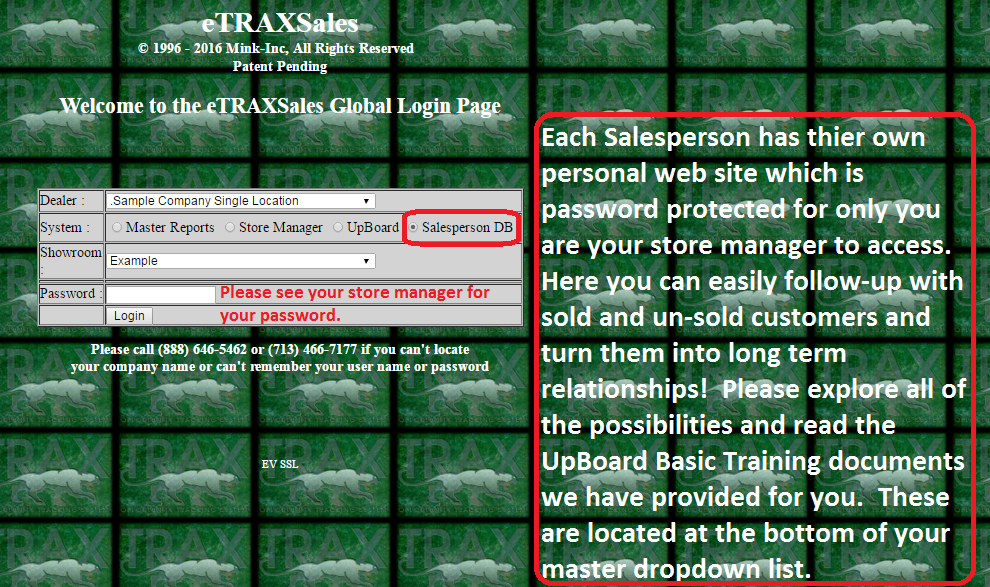 Finally it is important that if you have the Import from POS that you periodically clean out the transactions that you did not import. This management report is located under Administration and is third from the bottom called . This report allows a manager to easily see all of the transactions by day that have been successfully imported. As soon as a transaction has been imported by a salesperson it is removed from this list so hypothetically this list should be completely cleaned at the end of the day. Unfortunately your POS sometimes has entries that you may not want to have in eTrax so we suggest that you periodically delete these records.





Simply hit Select All (top center of the report) and all of the entries will be checked. Please make sure that you uncheck all transactions that will be imported into eTRAX such as all transactions on the top which are current for today and yesterday for example. Then push the button on top called Delete Selected Customers. You should do this at least once a month.

If you have any questions please send us an email at support@traxsales.com or call 713.466.7177

You will also notice some new functionality when you are using Visual Proof. When you expand a picture by clicking it anywhere you can delete non-customers activity even faster. When you remove a pic the time stamp on the top will become red and will have a line through it. Please note when you select the pic now when expanded it is very fast and this should cut your time editing pictures dramatically.

Please let us know how long it takes you to go thru about 100 pictures. We are very curious.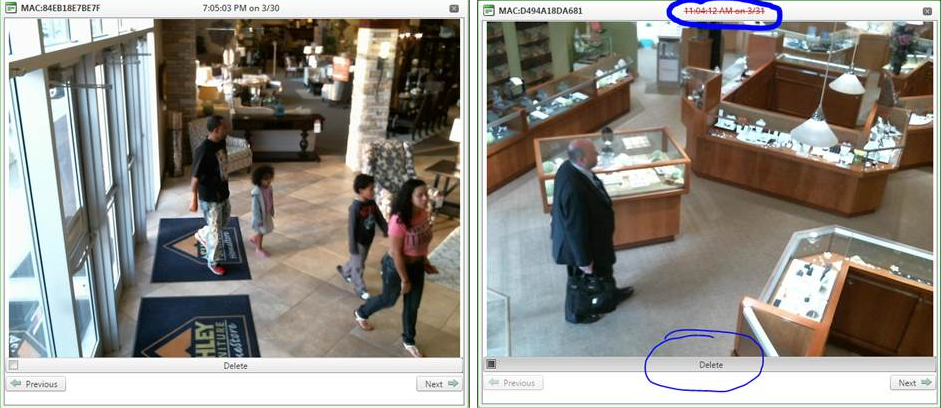 Please send us back an email reply and let us know how you like the changes and if there is anything else we can do for you. We would love to hear from you. Please send to Dave@TraxSales.com