Understanding the Value of Retail Sales & Marketing Accountability
It's no secret that tracking and understanding your retail sales team's performance is an important part of achieving success in the retail industry. From counting how many people enter your store (sales opportunities) to tracking sales data (sales closed), keeping a close eye on your salespeople's performance can help you make informed decisions about how to better optimize your store and marketing efforts. Let's dive into why it's important to accurately track traffic counts and sales data to gauge retail sales and marketing efforts.
Why Track Traffic Counts?
Since the pandemic shutdown two years ago, many retail stores have had to adjust to a "new normal" when it comes to a reduction in foot traffic, making it all the more important to track traffic counts. Getting an accurate count of how many people enter your store (and at what time) not only gives you an idea of how many sales opportunities your sales team is getting, but it also gives you a base number to use in determining many other important sales metrics, such as closing ratios, average sales amounts, and hour-to-hour traffic trends.   Tracking trends in traffic by day, week, and month gives you and your marketing team a better understanding of how successful your promotional campaigns have been in attracting new customers or bringing back existing customers. Traffic data can also be used to optimize staffing to ensure that you have sufficient sales staff on-hand to address the number of customers entering the store.
Why Track Sales Data?
Tracking daily sales data is important for any retailer, as it provides insight into the sales team's performance. Your sales data is a treasure chest of countless important sales metrics waiting to be discovered. Whether it's closing ratios, average sale amounts, or any one of the dozens of other key performance indicators, your sales data helps you to gain a better understanding of how well your sales team is performing. By tracking sales performance, you can set and achieve individual sales goals, identify new opportunities for growth, and areas where performance could be improved upon. It takes a lot of money and effort to get customers into your store; tracking sales data helps you to gain an understanding of how well you and your team are performing with each customer that comes in. 
TRAX Sales Can Help!
Retailers need accurate retail sales & marketing accountability if they are going to remain competitive in today's highly-competitive market. Not only can TRAX Sales provide accurate traffic counts with their retail door traffic counter and sales analytics tools, but their UpBoard CRM can help you to capture actionable information about your customer for future engagement, reminding us that current and past customers can always be future customers.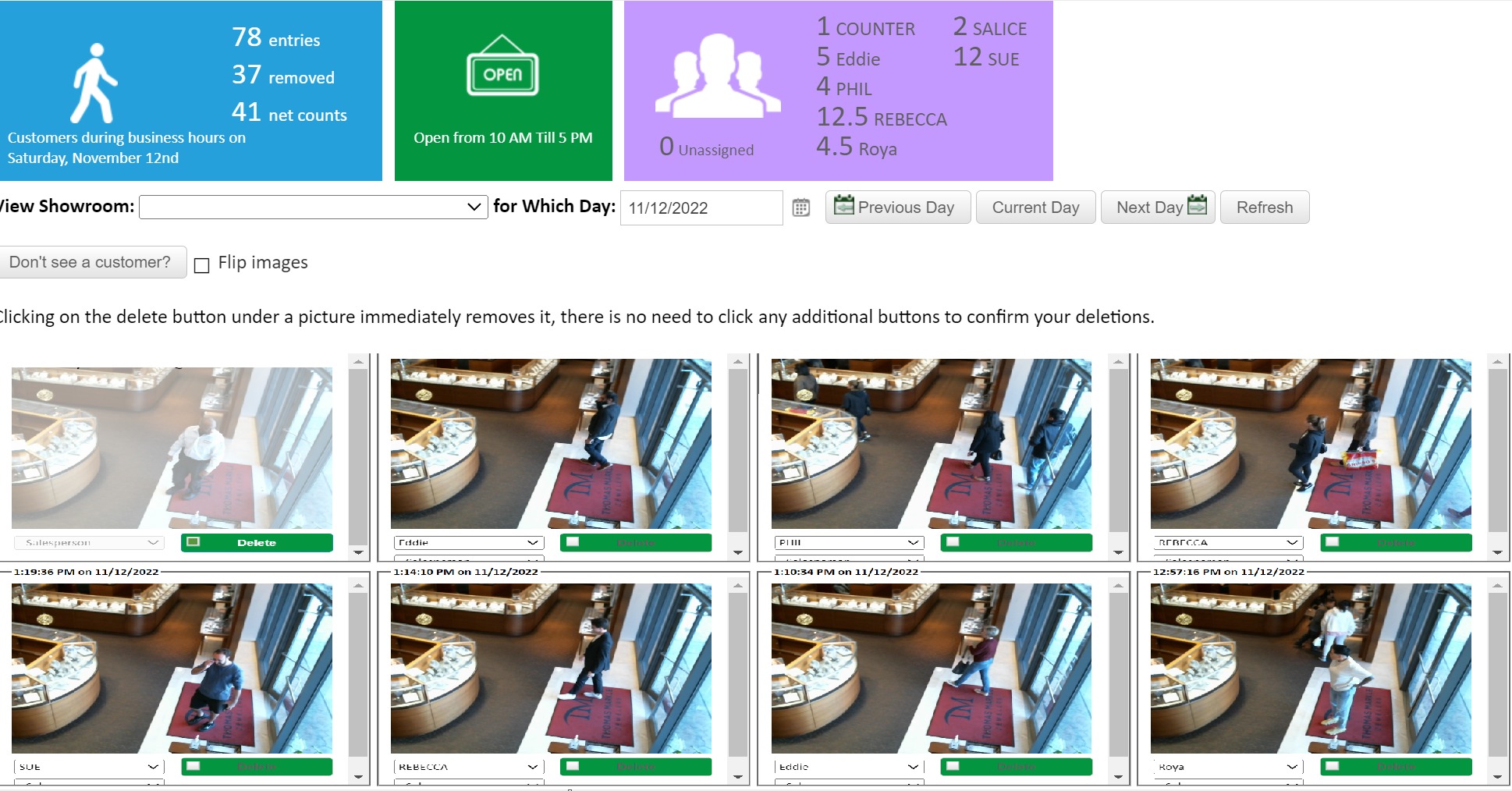 Contact TRAX Sales today for a FREE, no-obligation demo of their retail people counter, UpBoard CRM, and sales analytics tools and join over a thousand other satisfied retailers across the country that rely on TRAX Sales to help them grow their businesses.
Ultimately, tracking your retail store's performance will ensure that you remain profitable while providing customers with a positive shopping experience every time they step into your store!