Do you want to dramatically reduce turnover and make it so your salespeople would never think about leaving your company for greener pastures?
Really?
Don't believe it?
No Way Huh!
And it's Free to have completely customized for your entire company for the first month!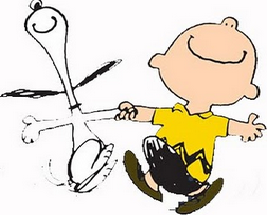 Many companies have tried to copy the TRAX Upboard but ours is the only patented system that guarantees results! Don't buy borrowed technology! Go with the original!
Here are Dave's Top 10 reasons The UpBoard will immediately make you money.
• Takes about 10 minutes to fully train your entire sales team to become functional with the basic UpBoard.
• Takes 7 seconds to answer the basic multiple choice questions and get back on deck!
• Send professional sold or UNSOLD customer emails instantly and easily to any hot customer with a personal PS and a photo of the product the customer just looked at. Even send a photo of them in the store sitting on it. (It's sooo easy!) Our templates insure that they are exactly what you want to say every time!
• Each salesperson has their personal (password protected) web page so you and they have complete control of their customer database and tickler files!
• It removes the age old question WHO's UP? How many times have you heard that in your lifetime?
• Each salesperson receives an email of all daily To Do's for all customers and each store manager receives a master of all activity.
• Makes it ten times easier for any salesperson to follow-up with any customer and keep them for life!
• Guaranteed to improve your advertising effectiveness and even hold advertisers accountable for poor performance. When was the last time you got a Make Good?
• The best sales goals program ever invented. Guarantees not just that more salespeople hit their goals but that you exceed your goals more often!
• We help make working on a retail sales floor more fun and double everyone's productivity! We are guaranteed to help reduce turnover.
• We teach you the secret that the top multimillion dollar furniture salespeople don't want you to know and we make sure every salesperson in your company uses this simple technique every day. This will double some of your salespeople's personal volume in the first 60 days.
Please view this short video then drop us a line and we will set you up!
You won't believe how easy it is!
Regards,
Dave Mink, President