[nz_gap height="40″]
A very important aspect of every retail business is knowing how much you are making per opportunity as well as the conversion ration of opportunities to sales. The retail traffic counter revenue per guest report will give you that and more.
You will be able to see how much each client is spending per sale and if you have multiple locations which stores are over and under performing in this area.
You To See How You Can Improve Sales Conversion & Optimize Your Business Based on Traffic Flow & Sales Revenue.
The revenue per guest report will help with all of the following:
Shows Revenue Generated Per Opportunity
Reports by Day, Week, Month, Quarter or Year
Track Average Sale
Track Closing Ratio
Track Dollar Volume
Compare Multiple Locations
Check out some of our other reports below as well as a sample picture of the revenue per guest report.
Hourly Traffic Analysis Report 
Traffic Pattern Analysis Report
Sample Revenue Per Guest Report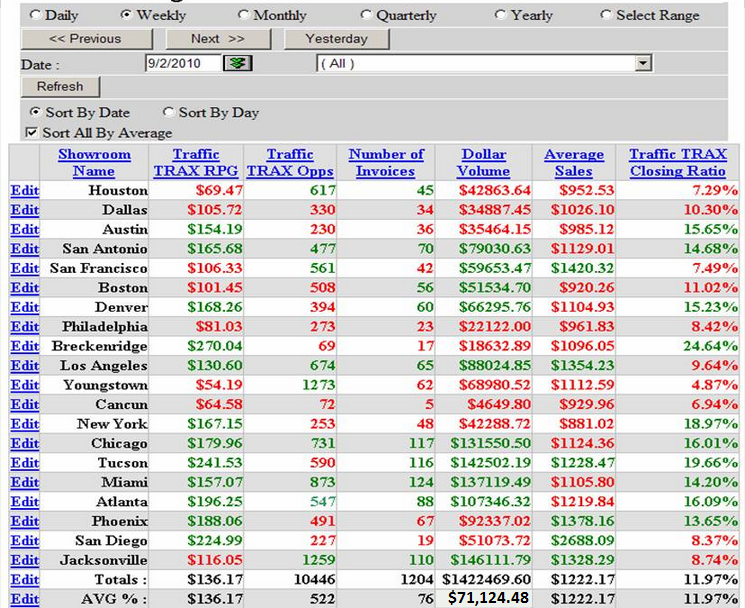 [nz_tagline title="Start Building Your Retail Business Today!" icon="icon-trophy" color="#ffffff" background_color="#ef5417″ link="https://traxsales.com/contact-traxsales/" text="Request A Demo!"]