[nz_gap height="40″]
Every business owner wants to know when and where the most traffic is coming to their business.  With the traffic pattern analysis report you can easily see the traffic patterns and optimize your business appropriately.
This report will help you with the following:
Analyze Store Traffic Patterns
See Total Counts Per Day, Month, Quarter & Year
Helps With Knowing When You Are the Busiest
Compare Trends Over Time
Below you can check out some of our other reports and see a sample retail traffic counter traffic pattern analysis report.
Hourly Traffic Analysis Report 
Sample Traffic Pattern Analysis Report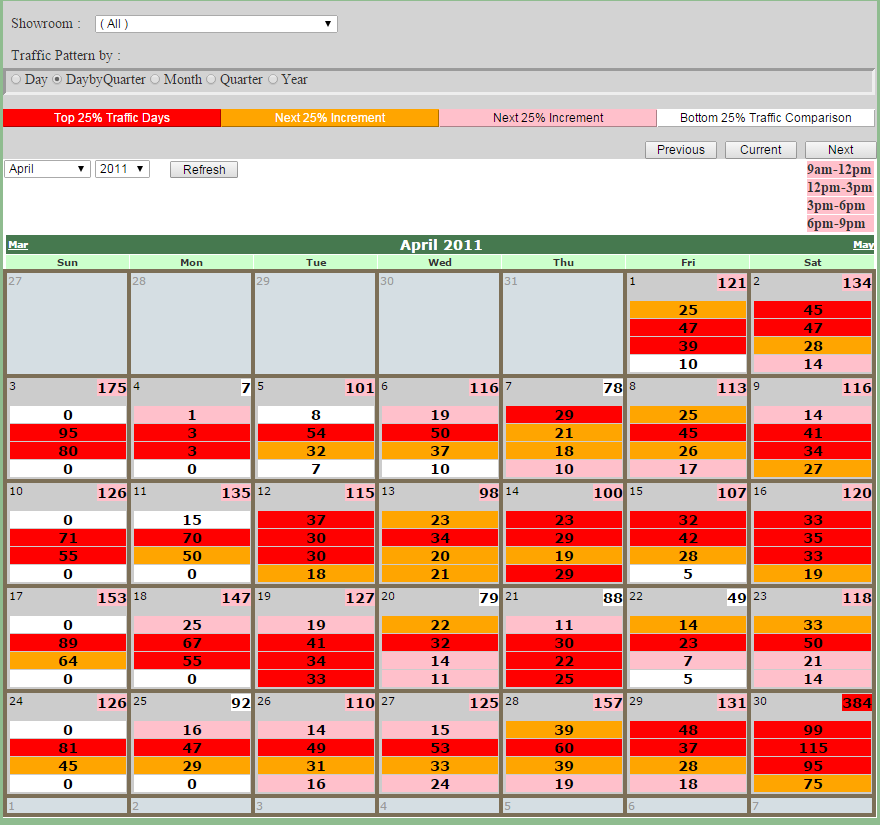 [nz_tagline title="Start Building Your Retail Business Today!" icon="icon-trophy" color="#ffffff" background_color="#ef5417″ link="https://traxsales.com/contact-traxsales/" text="Request A Demo!"]